For the past 20 years, I have been helping organizations and leaders create a more empowering and positive workplace culture. The idea is to match ability and desire to achieve recognition. The process of improving a workplace culture and helping people become their natural best doesn't have to be a chore or a complex process. (Don't stress or overcomplicate the process. You will discover, that some of the most simple things make the biggest contributions.)
Creating a positive workplace culture should be a journey of progress.
Your organization gets better as much as your people get better, so make progress the priority. Positive progress just requires a little effort, action and awareness. It requires a leader who cares. Leaders who care go out of their way to make people feel empowered, heard and valued. I reached out to several of my clients whose companies have been named Best Places to Work and  listed the results below.
You will find 25 really simple, unique and great ideas to boost your workplace morale and create a culture where people give their best, are more loyal, and most importantly CARE. The best part is they work and you can implement immediately.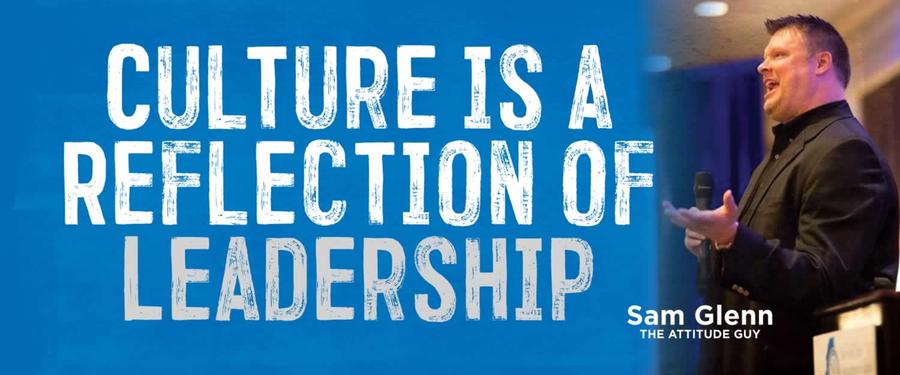 Don't just ask employees to do things without explaining why what you want them to do is important. If they understand the value behind it, they will work harder to complete it.
Know your employee's/teams first names. Sounds simple, but you would be surprised by how not knowing someone's name makes someone feel like a no one.
If you are the manager or leader in the room, you should never be the one talking the most during the meetings. You will be able to more effectively lead if you listen first.
If you are asking more of your employees (longer hours, more responsibility, etc) then make sure that you are giving them something extra in return. It could be as simple as a thank you, buying lunch for the team, or Starbucks gift card. The "what" is not important, the important thing is to acknowledge the extra effort.
Asking employees what improvements they see that could be made will make them feel like their opinion is valued and will give you insight/information you would never have if you didn't ask.Build teams to be successful
Team bonding/building activities should take place during the work day whenever possible. It is a reward for their hard work and scheduling them for after work takes away from their personal time/time with their families which make it less of a reward and more of an obligation.
Don't use corny corporate lingo to try and get your point across. Saying things like "let me noodle on this, lets readjust our sails to right the ship, fire up the engines, etc." is distracting from whatever point it is you are trying to make. Just talk like a person.
People should never leave one of your meetings feeling like it is a waste of time. Always make the need/value behind the meeting clear and keep them as short as possible.
Learn how your team works most effective and then let them work that way. This may mean flexible hours or working from home or something different but it should mean increased productivity which will positive impact the bottom line.
Everyone loves when people bring treats into the office, but most people are trying to make healthy choices. If you bring in cookies or doughnuts try and add in a healthy option like fruit or granola bars so everyone can indulge in the treat without feeling guilty.
Spontaneous acts of fun. Is it a warm summer day? Let everyone leave an hour early to enjoy the nice weather. It will create such a good atmosphere within the office.
Figure out how each person on your team likes to get rewarded and make an effort to reward them in that way. Some people may like public recognition, some may hate it. Figure that out and make sure that you are rewarding them in the most meaningful way.
Manage the team the way you want to be managed. (I.E. No one likes a micro-manager)
Try to eliminate as much uncertainty as possible. Anytime there is change there is going to be uncertainty but do your best to mitigate that by being as open and honest as possible.
Be mindful of your employee's time. Try not to schedule things on the weekends if possible.
Exercise an open door policy. Your team should feel like they can come to you with issues.
Foster a solution oriented environment rather than one where people complain.
Enforce a Complaint/Solution rule. If someone comes to you with a complaint do not let them leave without giving you a solution.
Invest in employee development. Have a library of encouraging books people can "check out" and read. Better yet, buy a few good books and talk about the quarterly and let your team know – if anyone wants one, they can have one. Great books change lives, teams, leadership and organizations!
Allow employees an education budget, even if it's small it can still have an impact. People stay rooted where they feel like they are growing. Would you give your best effort if you felt like it was a dead end job? Think about it.
Protect your company's image and teach your employees good social media practices. If they are going to link their profiles to the company page or the company in anyway then make sure they are posting appropriate material. It's a tricky gray area with privacy and what not so keep it simple, if they keep their profiles private they can post anything they like. But if it's going to be linked to the company then it needs to be appropriate.
Don't ask your employees to do anything you wouldn't do yourself.
Have a sense of humor that is pure and positive. Laughter can be a big positive and attitude booster.
HAVE A SUPER AWESOME MOTIVATIONAL SPEAKER at your next annual event. Ditch the power point overload, chill on the happy hour shenanigans and have someone outside your organization inspire, motivate, empower and make people feel recognized, valued and good about who they are and what they are doing.  I highly suggest:  Sam Glenn (www.SamGlenn.com)
Don't take yourself too seriously. If you had an idea that didn't quite pan out, own it and laugh about it. Not everything is life and death (unless you're a doctor. LOL).
Be sure to check out part 2, with 25 MORE ideas for workplace positivity!
To inquire about having Sam Glenn be a motivational guest speaker at your up-coming meeting or conference, contact us at Contact@SamGlenn.com