Sam's presentation is a mix of painting while he speaks. This process creates a captivating and engaging experience as the content and performance art work together to communicate a valuable message for your group.
Why I Love to Paint While I Speak…
 "I love to paint during my motivational speeches because it makes learning more fun and engaging. It's also a great way to grab and hold everyone's attention. I am a self taught artist who enjoys communicating in creative ways and this process creates a positive and memorable experience."  - Sam Glenn 
How Is Sam's Performance Art Different and How Does the Painting Tie Into His Motivational Speeches?
SELF–TAUGHT ARTIST:  Sam Glenn is a self-taught artist who adds to his motivational experience by painting a unique and inspirational picture during the duration of his presentation. What makes Sam's performance art different is he slows the process down and talks while he paints. Sam does not speed paint or splatter paint, so the process is very controlled.
VERY ENGAGING: This process is also very engaging as the content reflects the meaning of the painting.  One of the top evaluation responses, "That was so much fun, different, relaxing and kept my attention the entire session. Bring him back next year!" 
SEE – HEAR – DO.  As a value added gift to heighten the retention of the experience, "EVERYONE" will receive a miniature print of Sam's painting. (This is determined during the customization process once you book Sam.)
YOU OWN IT!  Once Sam is complete, the painting belongs to you. You can hang it in your office, give it away or auction it off. If you choose to auction off the painting for a special cause, Sam's paintings typically auction between $2,000- $40,000 when his keynote talk is positioned at the start or middle of your event. (Once you hire Sam for your meeting, Sam will provide you with a few options to choose from his signature paintings that best tie into his speech.)
WE MAKE SET UP EASY. Sam's office will provide an event rider for Sam's performance art set up, sound check, bio, introduction and everything you need to be fully prepared for Sam's presentation. We make the process super easy, stress free and laid back.
NOTE:  Sam rarely posts videos performing his art and that is done on purpose.  We like to maintain the element of surprise. When a group hires Sam, they promote their meeting to attendees and many of them will check out Sam's website and social media before the meeting, so we like to keep the performance painting as much of a fun surprise as possible.  Sam does, however, post pictures of his original work on his Facebook Fan page @SamGlennSpeaks and also gives away original art monthly to his followers!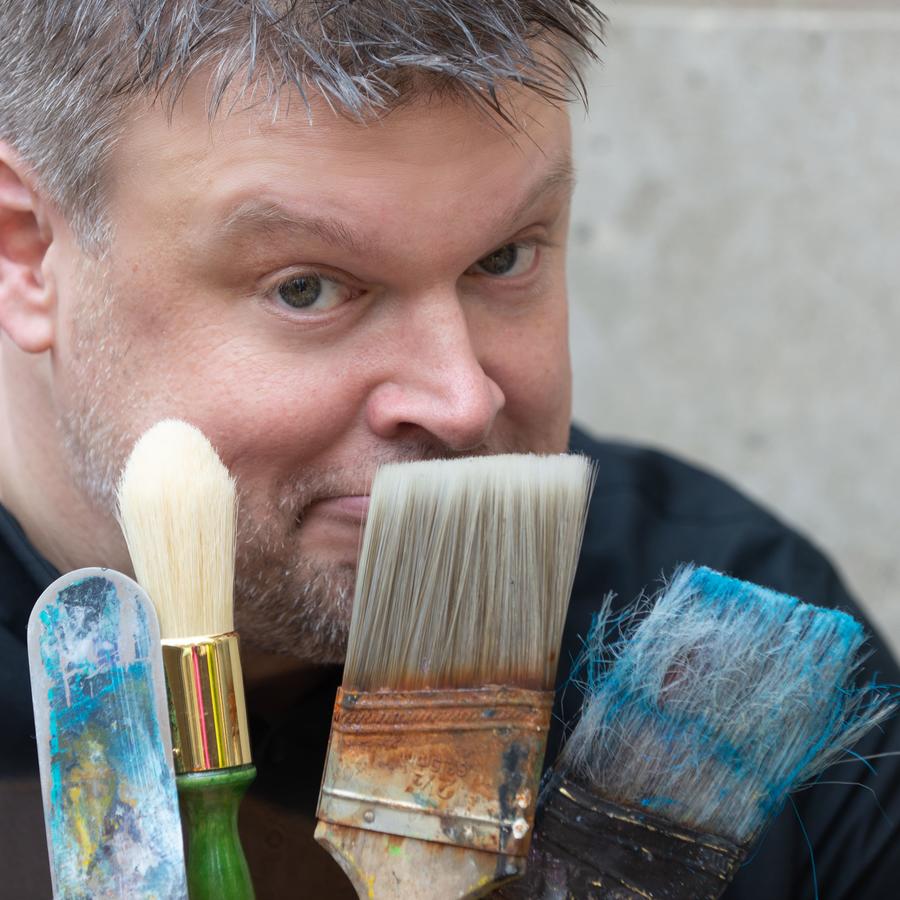 An Artistic & Motivational
Virtual Experience
If you are looking for a way to keep your team and group inspired during these uncertain times, we got you covered!  This is a Virtual Motivational Experience that just happens to be fun, customized, entertaining and insightful - or as we like to say "NOT BORING!"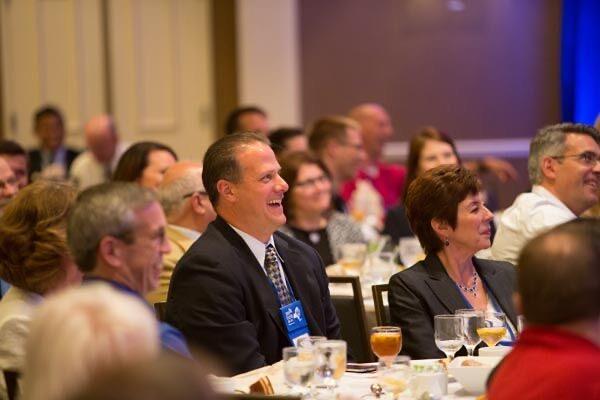 Your audience, inspired…impacted! 
That's the Sam Glenn D

ifference.
Finding the right keynote speaker to kick off your event or wrap things up on a positive note is not an easy task. You can have confidence and peace of mind that working with Sam Glenn and his team will prove to be a positively unforgettable experience from start to finish.