Brian Conaty
Happy people create happy customers!! We have had #1 Marketshare in our market for the past 5.5yrs and I dedicate a lot of this to our team always having a positive attitude and starting every year with Sam Glenn!!
Sam Creates an Unforgettable Motivational Experience.
For nearly three decades, I have had the pleasure of working with leaders from just about every industry you can imagine — sales, education, hospitality, healthcare, customer service, technology, housing, government, private sector, finance, manufacturing, retail, etc...
My customized motivational speeches rekindle purpose, create positive focus and inspire united resilience.
In addition to an unforgettable speech, I also create an inspirational performance painting during my talk.  This painting is reflective of the speech I create for your group. ( And...it's yours to keep when I am done.)
My onstage presentation has been described as hilarious, creative, and highly motivational.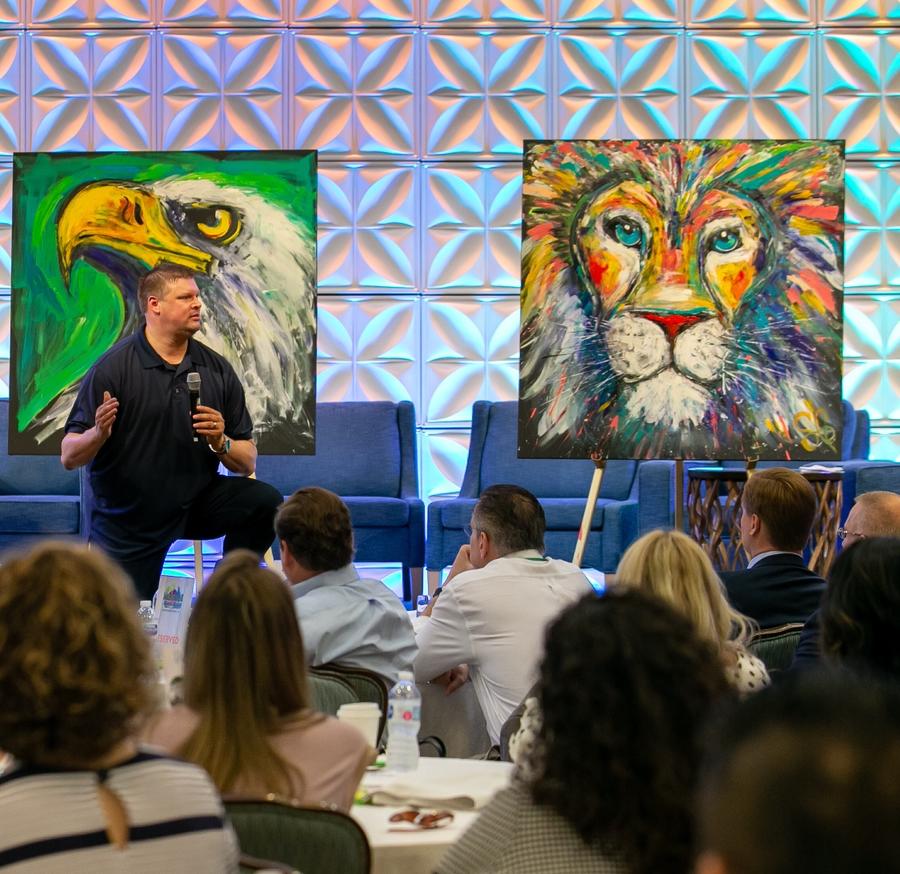 Tell us about your event
We're here to help
We'd love to learn more about your upcoming event, and answer any questions you have about working with Sam. We pride ourselves on creating customized motivational speeches to help your organization achieve its goals.