Meet Sam Glenn 
The Speaker who will make your next meeting more fun, uplifting and create an artistic and inspirational experience!
Leaders Trust Sam to Create an Unforgettable Motivational Experience...
For nearly three decades, I have had the pleasure of working with leaders from every type of industry you can imagine — sales, education, hospitality, healthcare, customer service, technology, housing, government, private sector, finance, manufacturing, retail, etc...
My customized motivational speeches are geared to reinforce the value of your vision, mission and successes.  Leaders hire me as a way to "recognize and reward" their group with an uplifting message that empowers mental wellness,  boosts morale and simply makes everyone feel valued about who they are and what do in the big picture.

Legend Mgmt
This is the second time Sam Glenn has presented to our team and we can't wait to have him back again!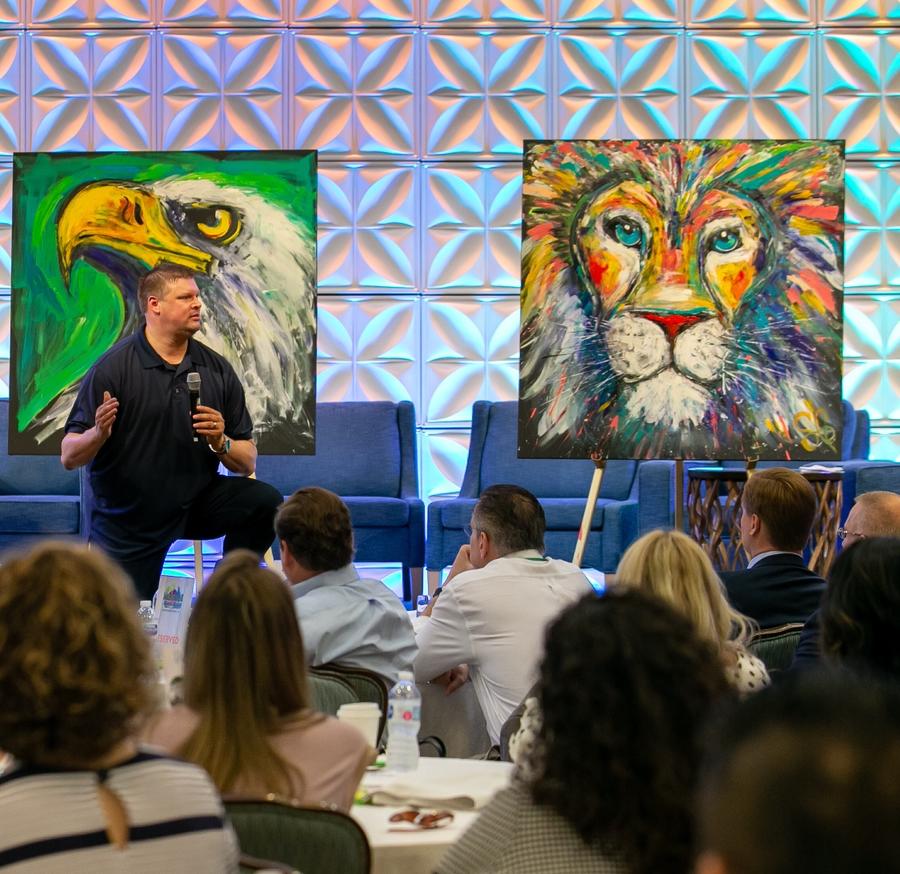 Tell us about your event and how we can inspire your group...
We'd love to learn more about your upcoming event, and answer any questions you have about working with Sam Glenn. We pride ourselves on being very responsive, no pressure and as our clients tell us all the time -  "we are easy and fun to work with."
Our goal is to ensure Sam is the best fit for your meeting and that we create a positive experience for you from start to finish.  If that sounds like something you want, email us.