Sam Glenn's Featured Video of The Month
The following videos are a general collection of clips from Sam's speaking engagements. Because Sam customizes his speeches for clients, these videos are geared to only showcase Sam's presentation style, energy and personality.
"Sam Glenn's onstage presentation is genuine, hilarious, creative and highly motivational. He makes learning new ideas fun and memorable."
Start Your Next Staff Meeting on a Positive Note
With a Sam Glenn Video
Feel free to use any Sam Glenn video as a meeting motivator to kick start your next staff meeting on a positive note. Our clients love using Sam's videos for inter office meetings to create engagement, rekindle enthusiasm and elevate excellence.

Rene Street
Sam Glenn has been a favorite at ABWA's National and Regional Conference events for more than a decade. Sam is an authentic person who happens to be a speaker. He always captures the hearts and minds of our conference attendees through his humorous stories about life's lessons…then proceeds to summarize his message through an inspirational work of art on stage before our very eyes. Sam is one of a kind!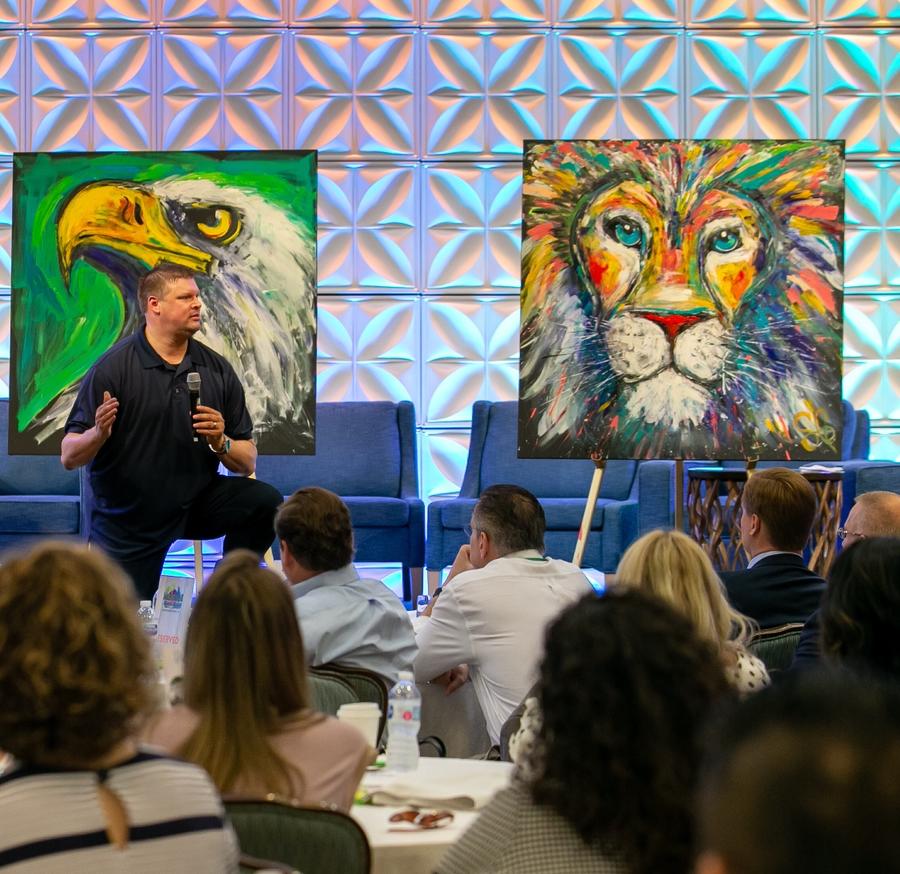 Tell us about your event and how we can inspire your group...
We'd love to learn more about your upcoming event, and answer any questions you have about working with Sam Glenn. We pride ourselves on being very responsive, no pressure and as our clients tell us all the time -  "we are easy and fun to work with."
Our goal is to ensure Sam is the best fit for your meeting and that we create a positive experience for you from start to finish.  If that sounds like something you want, email us.
We let our clients speak for us
"Sam is a phenomenal speaker, who I've now had the privilege of listening to his message twice over the last 6 months. We are already seeing a change of attitude within our company… If you would like to talk to me, or anyone else within Ritz Safety, about Sam's message, by all means reach out to me!"
— Nick Collins, Ritz Safety LLC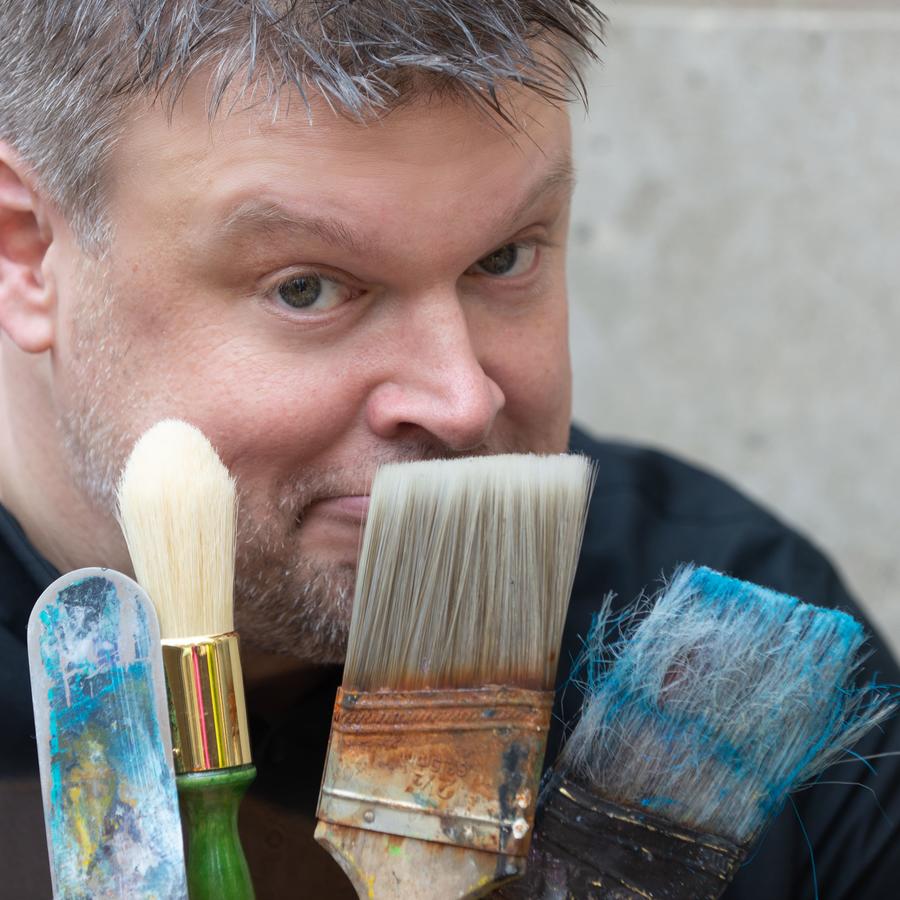 An Artistic & Motivational
Virtual Experience
If you are looking for a way to keep your team and group inspired during these uncertain times, we got you covered!  This is a Virtual Motivational Experience that just happens to be fun, customized, entertaining and insightful - or as we like to say "NOT BORING!"