Sam Glenn's Featured Video of The Month
"Sam Glenn's onstage presentation is genuine, hilarious, creative and highly motivational. He makes learning new ideas fun and memorable."
Start Your Next Staff Meeting on a Positive Note
With a Sam Glenn Video
Feel free to use any Sam Glenn video as a meeting motivator to kick start your next staff meeting on a positive note. Our clients love using Sam's videos for inter office meetings to create engagement, rekindle enthusiasm and elevate excellence.

Rene Street
Sam Glenn has been a favorite at ABWA's National and Regional Conference events for more than a decade. Sam is an authentic person who happens to be a speaker. He always captures the hearts and minds of our conference attendees through his humorous stories about life's lessons…then proceeds to summarize his message through an inspirational work of art on stage before our very eyes. Sam is one of a kind!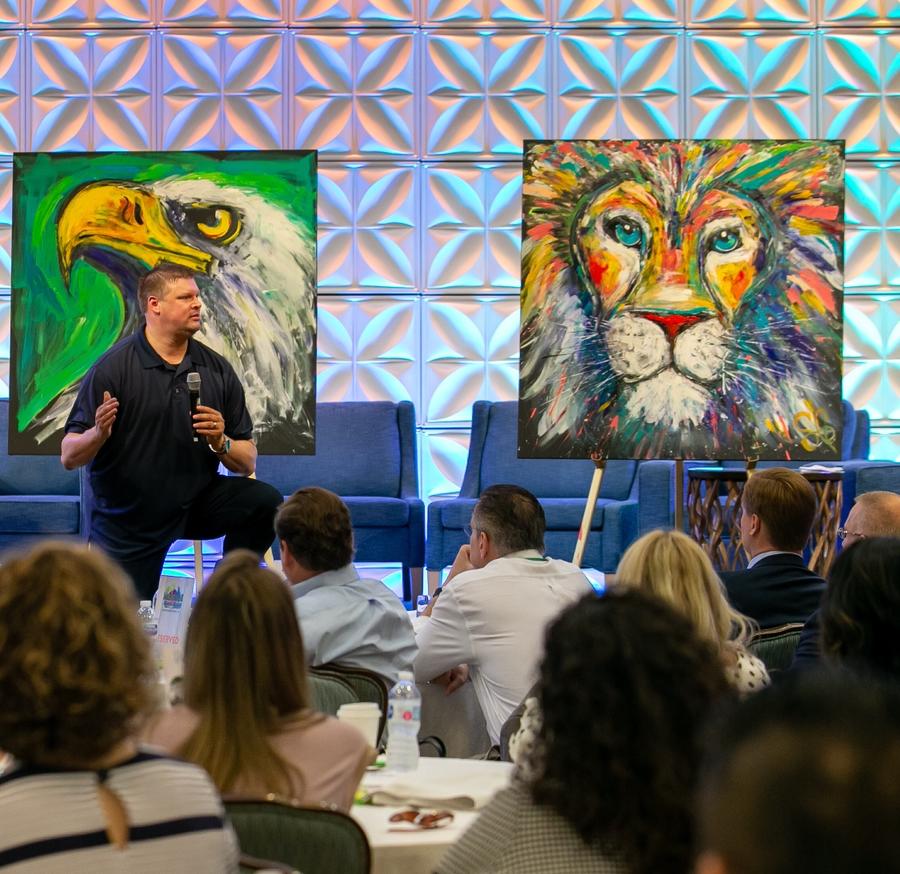 Tell us about your event
We're here to help
We'd love to learn more about your upcoming event, and answer any questions you have about working with Sam. We pride ourselves on creating customized motivational speeches to help your organization achieve its goals.
We let our clients speak for us
"Sam is a phenomenal speaker, who I've now had the privilege of listening to his message twice over the last 6 months. We are already seeing a change of attitude within our company… If you would like to talk to me, or anyone else within Ritz Safety, about Sam's message, by all means reach out to me!"
— Nick Collins, Ritz Safety LLC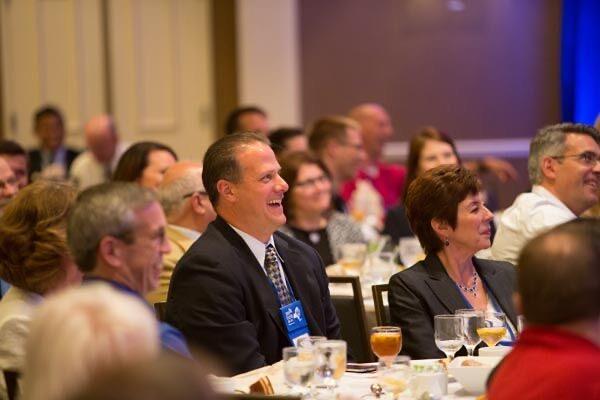 Your audience, inspired…impacted! 
That's the Sam Glenn D

ifference.
Finding the right keynote speaker to kick off your event or wrap things up on a positive note is not an easy task. You can have confidence and peace of mind that working with Sam Glenn and his team will prove to be a positively unforgettable experience from start to finish.